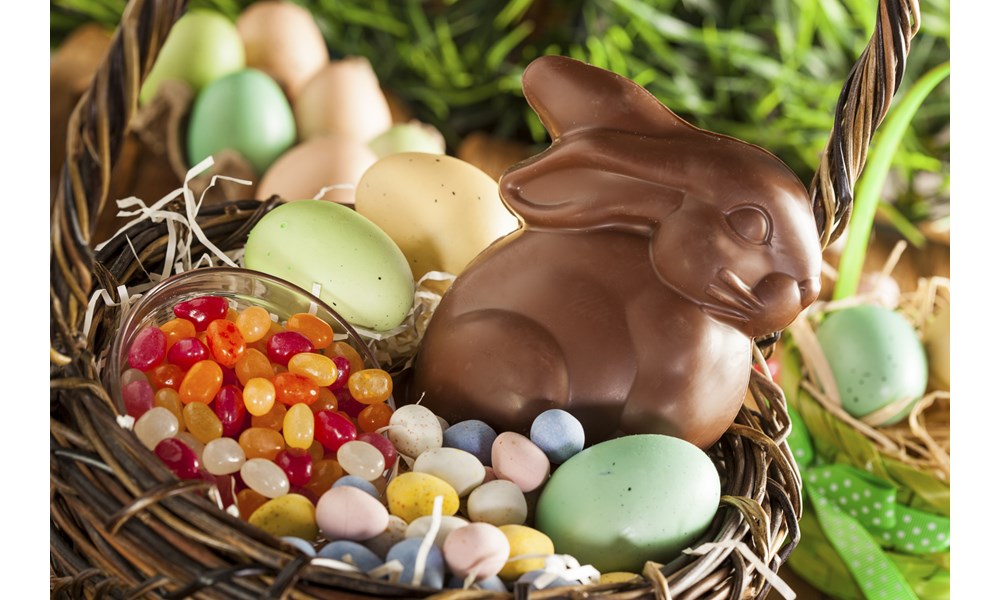 Easter celebrations today include many traditions, including the Easter Bunny, who hides brightly colored eggs and treat baskets for kids to find. Wondering where these traditions came from? You've come to the right place.
The Easter Bunny
Like Santa Claus, the Easter Bunny has become a beloved holiday tradition. Kids look forward to a visit from the Easter Bunny each year, where he leaves baskets full of treats and hides colorful eggs for an Easter egg hunt. How much do you know about the Easter Bunny?
The rabbit was first associated with Easter in German writings during the 1500s. Germany also was the first country known to have edible Easter bunnies, back in the early 1800s.
Many believe that Americans learned about the Easter Bunny in the 1700s from German immigrants who settled in the Pennsylvania Dutch country.
The original tradition was that the Easter Bunny would lay colorful eggs in the yards of good children. It's been said that kids would prepare for the visit by creating a nest out of leaves, grass, or even their own caps and bonnets.
Easter Candy
According to the National Confectioners Association, Easter is one of the top holidays for candy sales. Easter candy is a tradition for many children and adults, and it is often delivered in a brightly colored basket from the "Easter Bunny." Here are a few more Easter candy fun facts from the NCA:
There are 90 million chocolate Easter bunnies made for Easter each year.
Confectioner's make 16 billion jelly beans for Easter.
Five million marshmallow chicks and bunnies are made each day in preparation for Easter.
Chocolate eggs for Easter were first made in Europe in the 19th century.
When enjoying chocolate Easter bunnies, 76 percent of people eat the ears first.
Easter Parades and Easter Egg Hunts
Among all the easter traditions, Easter parades and Easter egg hunts are the most popular. Many cities host their own local Easter events, often including a visit by the Easter Bunny. There are also some well-known Easter celebrations worth checking out.
The annual White House Easter Egg Roll brings many families to Washington D.C. The event attracts about 40,000 visitors and has become a beloved tradition.
In New York, the Easter Parade does not have floats or an organized route. Instead, residents and visitors show off their Easter bonnets and holiday finery while strolling around Fifth Avenue.
In San Francisco, the Union Street Spring Celebration and Easter Parade is a free outdoor street festival which has live music and activities for the whole family.