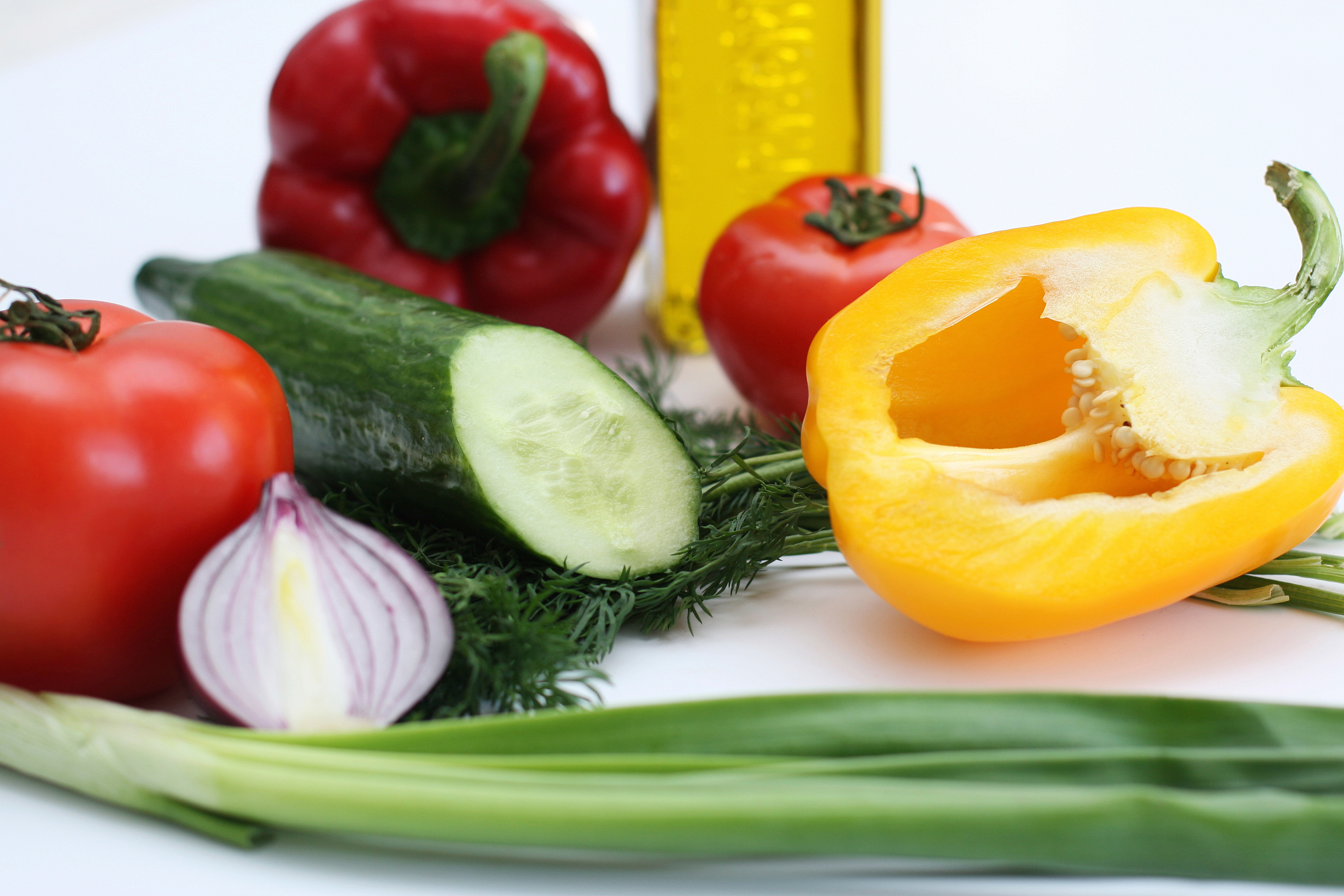 When it comes to outdoor activities, gardening is one of the best, offering exercise in the fresh air and sunshine as well as tasty and nutritious produce. However, getting started with this healthy hobby means first deciding which vegetables to grow in your beginner's garden. You may be tempted to start with your personal favorites, but you're better off starting with a selection of hardy, easy-to-grow plants.
Tomatoes
For beginning gardeners, tomatoes may be the most popular first vegetable to grow. This hardy plant turns up in vegetable gardens all over the country as it works well in many different zones. There are numerous varieties of tomato plants in many sizes and flavors. With full sun and plenty of consistent water, it's easy to harvest a bumper crop of tomatoes.
Peppers
Growing peppers is easy as they are hardy plants that resist most garden pests. They also come in many flavors with varieties that are spicy, hot, or sweet. There is something for every taste. Transplanted peppers should only be planted after the last spring frost, but pepper plants in a very warm climate may need additional watering to keep them from overheating.
Zucchini
Zucchini is a summer squash that is very popular with beginning gardeners. It grows best in well-drained, loose soil with frequent watering. Zucchini is very susceptible to the cold, so it is important not to plant it outdoors until well after the last frost of the spring. Once a zucchini plant flowers, the squash may be ready to harvest in as soon as a week.
Cucumbers
Grown on a climbing vine, cucumbers are a great vegetable for a beginner's garden where space is limited. Cucumbers grow quickly and have a high yield with the proper care. They should be planted at least two weeks after the last spring frost because they are easily damaged by the cold. If you really want to save space, set up trellises for the vines to climb.
Leaf lettuce
Leaf lettuce is an easy plant for beginning gardeners because it reaches maturity very quickly. It is a cool-weather plant which is good for early spring or late summer. For quick growth, lettuce should be grown in well-drained soil with a slow-release fertilizer. Even first time gardeners will know when to water lettuce because its leaves will begin to wilt.
Spinach
Many salad lovers are excited to plant spinach in their first gardens. This nutrient-rich, dark, leafy vegetable grows well in many areas. It tolerates cold, but does not like soil that is too warm. It's best to plant spinach in the early spring or in late fall if you live in an area with mild winters.